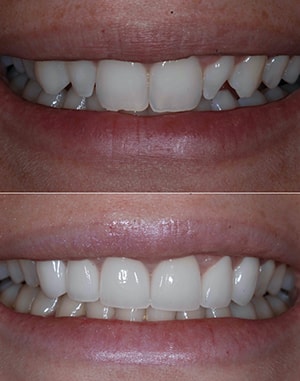 Are you missing a tooth — or perhaps multiple teeth? Whatever your dental needs are, Spring Lake Dental Care has solutions that can restore your smile. 
Our practice offers dental implants, implant supported dentures, dental bridges, and porcelain crowns that all address missing or damaged teeth in a unique way. Based on your individual needs and the status of your dental health, you may be better suited for a specific treatment. While all of these treatments address missing teeth, each of these procedures are uniquely different. 
Let's take a look at the differences between these innovative procedures below:
Dental Implants
Dental implants can be ideal for patients who need to replace one single tooth or multiple teeth at once. As opposed to traditional dentures in the past, dental implants use innovative technology to anchor the dental restoration into the jawbone beneath the gums. By creating an improved and sound structure, dental implants are effective at mimicking the stability and functionality of natural teeth. 
Implant-Supported Dentures
Our practice also offers the revolutionary dentistry procedure, All-on-4®, an implant-supported denture that is capable of replacing multiple teeth at once. All-on-4® combines the technology of dental implants with that of traditional dentures. Using implants to anchor the dentures allows for the dentures to have increased stability and improved functionality compared to traditional dentures. 
Dental Bridges
Dental bridges can be an excellent option for a variety of patients looking to replace gaps in their smile and provide structure to their overall bite. Dental bridges can be locked into place with implants or crowns, but can also be removable. Generally, this type of dental restoration is attached to two natural, healthy teeth on either end while a middle, connecting piece, or the "bridge," lays in between to fill the missing section.
Porcelain Crowns
Some may be wondering what their options are if their tooth is intact, but has damage from chips, cracks, or decay. To address this issue, our practice often recommends porcelain crowns. Crowns are secured over the impacted tooth, providing a fresh, bright look for a stained tooth and more stability for a compromised tooth that may have been damaged. Crowns can also be secured into place with an implant if the entire tooth needs to be removed, providing more of a secure hold.
Contact
If you want to know more about our restorative dentistry options or are in need of replacing a tooth, contact us today! At your initial consultation, our team can determine your best path forward and develop a comprehensive plan for addressing your needs. You can also take a deeper dive into our website to learn about all of our dentistry options.