Meet Kenneth A. Gluck, DMD, MDS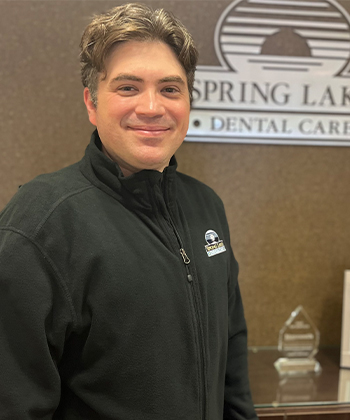 Dr. Kenneth Gluck is our board-certified periodontist here at Spring Lake Dental Care. He has devoted his career to helping people renew both the health and appearance of their gums, and is experienced with a range of advanced periodontal treatment options. Dr. Gluck is also highly skilled in dental implant surgery, and has been extensively trained in a variety of implant dentistry techniques.
Dr. Gluck is known for his gentle, compassionate approach with patients. His goal is to make you as comfortable as possible while providing you with exceptional care and exemplary results.
Education
Kenneth A. Gluck, DMD, MDS earned his Doctor of Dental Medicine and a Masters of Dental Science from the Rutgers School of Dental Medicine at Rutgers University. He went on to receive a Post-Doctoral Certificate in Periodontics from that same institution. During his time at Rutgers, Dr. Gluck served as the Chief Resident in the periodontal department. He completed his undergraduate education at Yeshiva University, where he earned a Bachelor of Arts in Economics with cum laude honors.
Dr. Gluck has been recognized with the Dental Student Award from the American Academy of Periodontology, and has written a number of articles involving topics on implant dentistry and periodontal disease.
Memberships
Dr. Gluck holds membership in some of the most respected dental organizations in the world, including:
The American Academy of Periodontology
The American Dental Association
The International Congress of Oral Implantology
The American Academy of Implant Dentistry
If you would like more information on Dr. Gluck's background and experience, or if you have questions about the many periodontal treatments he offers, please contact us today.