Our Dentists
Dr. Peter CiampiDr. Rossana CiampiDr. KC WenningDr. Kenneth Gluck
Our Office Staff
Debbie
Front Office

Debbie has worked with Spring Lake Dental Care for 24 years and her wonderful patients and co-workers make going to work each day a joy. She is proud to work in an office that offers experienced dental care, state-of-the-art technology, as well as a warm and friendly atmosphere.
Ginger
Front Office

Ginger trained at Stuart's Secretary School in Asbury Park, NJ and has worked for 40 years in the dental field. For the past 24 years, she has enjoyed being a part of the collaborative environment at Spring Lake Dental Care. Her favorite aspect of her job is the kindness expressed amongst co-workers and their patients.
Michelle
Registered Dental Hygienist

Michelle is a graduate of the Tri-State Business Institute of Erie, PA. With nearly five years experience in the dental field, she has learned that patient care is about getting to know each individual's unique concerns along with treating their symptoms or conditions. Michelle enjoys the friendly atmosphere of Spring Lake Dental Care and looks forward to providing her patients with a warm and kindhearted reception from the moment they enter the office. In her free time, Michelle enjoys road trips, hiking, and making cake pops.
Lisa
Registered Dental Hygienist

With 31 years of experience working in the dental field, Lisa's mission has remained simple: to treat each and every patient the way she would like to be treated. She earned her Associate's Degree in Applied Science and Dental Hygiene at Union County College in Scotch Plains, NJ and loves to help her patients educate themselves on good oral hygiene practices. Lisa loves the familial yet professional work environment at Spring Lake Dental Care, and spends her free time enjoying her amazing friends and family.
Patty
Registered Dental Assistant

Patty received her dental x-ray license in 1989, CDA license in 1990, and RDA license 1991 at Middlesex County College. She has worked at Spring Lake Dental Care for 11 years and loves to see the amazing cosmetic dentistry transformations Dr. Ciampi's patients experience. Her patient care philosophy is to take the necessary time to explain each procedure, ease any apprehensions a patient may be feeling, and seeing the beautiful smiles of patients when they leave. She enjoys spending time with her husband, their four children, and their golden retriever.
Dee
Registered Dental Assistant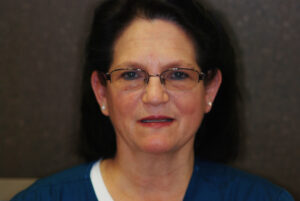 Dee has over 20+ years experience since finishing her schooling at Bennett College and advanced studies at the Dental Studies Institute in Fairfield, NJ. Dee has also completed her CDA, RDA, NJ x-ray license and is certified in CPR. She is a lifelong resident of the area and enjoys providing compassionate, competent, and quality care to our patients here at Spring Lake Dental Care. In her free time she enjoys gardening, spending time at the beach and being with her family.
Alexis
Dental Assistant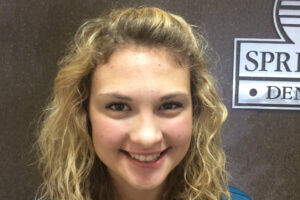 Alexis graduated from Ocean County Vocational Technical School in 2014 for Dental Assisting. In 2015 Alexis received her Dental Radiology License. She enjoys working with the patients here at Spring Lake Dental. One of her favorite aspects of working in the Dental field is seeing the smiles on the patients face when their teeth are transformed, and they can finally feel confident when they smile. Alexis is getting married in April 2017 and enjoys spending time with her fiancé.
Schedule Your Evaluation
Contact us today to get started!
Call (732) 449-5666