Dr. Peter Ciampi and Associates use a combination of general, restorative, and cosmetic dentistry techniques to provide his patient at Spring Lake Dental Care with healthy and beautiful smiles. He also believes that high-quality dental care should be made available to everyone. That is why, in addition to accepting most dental insurance plans and coordinating payments with your insurance provider, Dr. Ciampi and our staff are happy to work with you to find a dental solution that fits comfortably within your budget. In addition to accepting all major credit cards, our payment plans and finance options include CareCredit® and Citi® Health.
CareCredit®

CareCredit® is a credit card program designed especially for health and wellness services. In addition to offering flexible monthly payments, CareCredit® can offer qualified applicants extended payment plans as well as low-interest rates. Once you are approved for the CareCredit® program, you can begin to partake of the benefits immediately.
Citi® Health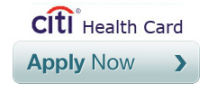 Citi® Health offers flexible financing for a wide variety of health services, including dental care. The program helps qualified applicants cover the initial cost of procedures, allowing them to pay for treatment gradually with lower monthly installments. Citi® Health is also great for patients wishing to supplement the benefits provided by their dental insurance plan.
Schedule Your Evaluation
Contact us today to get started!
Call (732) 449-5666