Here at Spring Lake Smiles, we strongly believe in the importance of giving back to our community, as well as to other regions across the country and around the world. Dr. Peter Ciampi has been serving the needs of residents in the Spring Lake community for more than 20 years, and during that time, he has donated his expertise to a variety of important causes. Dr. Ciampi has also helped people across the globe with financial contributions and vital dental care.
Remote Area Medical Volunteer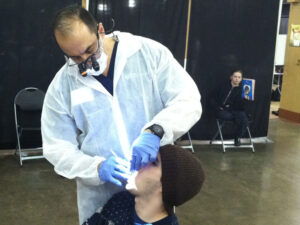 Dr. Ciampi partakes in an annual volunteer mission to Knox County, Tennessee with Remote Area Medical (RAM), an organization composed of volunteers from all over the U.S. who provide desperately needed dental and medical care to underserved residents in the community. 385 volunteers from 18 states participated in the mission to Knox County. During the mission, Dr. Ciampi was part of a dentistry contingent that provided cleanings, fillings, and teeth extractions to 446 patients. Including these necessary dental procedures, 1253 free services were given to 859 patients, totaling $268,732 in free dental and medical care.
Dr. Ciampi looks forward to his next journey with RAM, and plans to embark on new missions at least one to two times a year.
Dominican Republic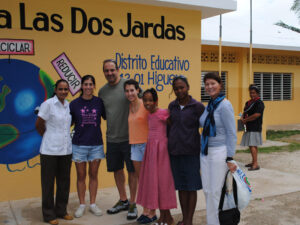 Recently, on an eco-tourism trip Dr. Ciampi visited a school in the Dominican Republic. Working with the Paradisus Palma Real Department of Sustainable Development, an organization under the direction of the Manager of Sustainable Development in Bavaro, Dominican Republic, Dr. Ciampi donated an array of educational supplies to the school. The experience was one more example of Dr. Ciampi's commitment to giving people from all over the world a better chance for the future.
Schedule Your Evaluation
Contact us today to get started!
Call (732) 449-5666