Do you have missing teeth? If so, you may be wondering whether traditional dentures are the only alternative to replace them with the results that you are hoping for. The good news is, Spring Lake Dental Care offers advanced dental implant procedures that can replace your teeth with results that both look and feel natural, and may even last a lifetime.
The dental implant is one of the most revolutionary restorative dentistry techniques to ever come along. Dental implants have helped patients all over the world improve both the form and function of their teeth while eliminating many of the drawbacks commonly associated with dentures. Our experienced implant dentist, Dr. Peter Ciampi, and our board-certified periodontist, Kenneth Gluck, DMD, can perform full dental implant procedures right here at Spring Lake Dental Care. By offering expert, comprehensive dental implant services in one location, we can often avoid inconveniencing patients by having to refer them to another practice.
With dental implants, we can help you replace a single missing tooth or multiple missing teeth with results that give you new reasons to smile!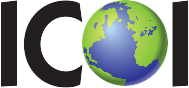 Dr. Ciampi has achieved the prestigious fellowship level in the International Congress of Oral Implantologists.