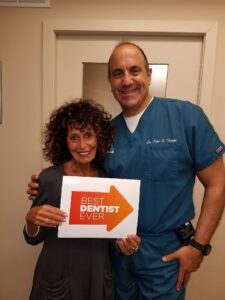 https://www.springlakesmiles.com/cosmetic-dentist-new-jersey-nj/">cosmetic dentist, Peter E. Ciampi, DDS, has been selected as Co-Chair of the Monmouth-Ocean County Peer Review Committee. This committee is a local component of the New Jersey Dental Association Peer Review Committee. Dr. Ciampi was selected for this prestigious appointment based on his objectivity and his stellar reputation as a general and cosmetic dentist in our community for nearly 30 years.
Dr. Ciampi has served as an active member of the New Jersey Dental Association Peer Review Committee for 15 years. The committee is involved with mediation and review processes, and ultimately functions as an alternative dispute resolution tool that can address differences that may occur between a dentist and a patient, or a dentist and a third-party payer. Dr. Ciampi volunteers his services and impartial judgment in areas such as the quality of treatment and the appropriateness of care.
By mediating potential conflicts, the Peer Review Committee can help participants work through disputes. Participation by both parties is voluntary, and each signs a consent form attesting to their willingness to cooperate with the committee and ultimately accept its conclusion, which is enforceable under state law.
Dr. Ciampi is honored that the New Jersey Dental Association has placed this extraordinary amount of trust in him, and he looks forward to serving in this important position.