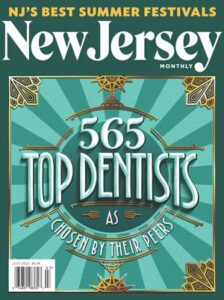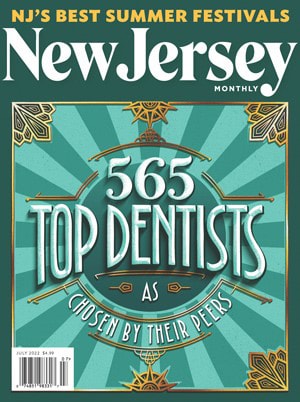 We are very pleased and excited to announce that we aren't the only ones who know one of the best dentists in New Jersey is right here at Spring Lake Dental Care! In its latest issue, New Jersey Monthly magazine has recognized our very own Dr. Peter Ciampi as a Top Dentist of 2022, making it the 11th time our fearless leader has achieved this incredible honor.
Each year, New Jersey Monthly publishes a list of Top Dentists from across the state. The winners of this distinct recognition are chosen by their peers in the field of dental care. Thousands of licensed dentists across the state are sent an independent survey asking them to name the dentist whom they believe to represent the best in New Jersey. The survey process has been equipped with precautionary measures to insure against duplication. A professional advisory board can also submit nominees. It is also important to note that dentists are not allowed to nominate themselves, and they cannot pay to have their names included on the Top Dentists list. Once the surveys are filled out and submitted, the nominated dentists who have the most mentions are reviewed and evaluated for eligibility. When that part of the process is complete, New Jersey Monthly magazine adds the list of Jersey Choice Top Dentists to its online and print publications.
The ability to serve the people of Spring Lake and surrounding communities in New Jersey is the achievement of a life's dream for Dr. Ciampi. For decades, he has been providing patients across the age spectrum with treatments that can improve dental health and function while transforming smile aesthetics with beautiful results. Once again, Dr. Ciampi is over the moon to have been recognized as one of our state's Top Dentists, and he is excited to continue Spring Lake Dental Care's long tradition of giving our patients effective, compassionate care in the years ahead!