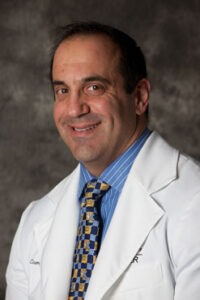 It is our privilege to announce that Dr. Peter Ciampi, the head of Spring Lake Dental Care, has been appointed to the advisory board for Healthy Living magazine's annual NJ Top Dentists list!
With so many dentists to choose from, it is always nice to have some of the best in their fields pointed out in a major publication. Healthy Living magazine publishes its list of Top Dentists in New Jersey based on nominations from their peers. Those nominations are approved by a special advisory board comprised of experienced members of the medical and dental field. These board members review the nominee anonymously, taking a thorough look to verify minimum years in practice standards, check patient reviews, find out whether any serious instances of malpractice or board actions have occurred, and explore other factors that support the conclusion that a nominee is truly a Top Dentist. Once the requirements are met, the nominee can be approved to appear on the list of NJ Top Dentists for that year.
Determining whether a nominated dentist qualifies for recognition as a New Jersey Top Dentist is a very important position. Dr. Ciampi says he is honored to have been appointed to the advisory board, particularly since the appointment is based on a level of education, credentials, background, and experience that is recognized by his peers.
Our entire team at Spring Lake Dental Care is so proud of Dr. Ciampi, and we know that he will be a great addition to this important organization! If you would like more information on Dr. Ciampi and the dental care services we provide, please don't hesitate to contact us today.