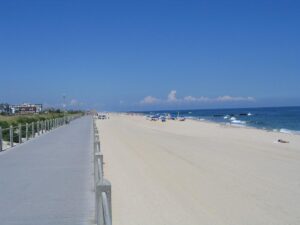 In some cases, a tooth may be so heavily damaged or decayed that the only way to save it from extraction is to perform a root canal. Endodontics is a specialized field of dentistry that focuses on the nerves and roots of the teeth. Root canal therapy is the most recognized endodontic procedure, and many people have traditionally cringed at the thought of having a root canal performed. However, advances in the field of endodontics allow for a more comfortable procedure and results that provide a stronger, healthier tooth.
Why would I need a root canal?
Infections of the inner tooth and underlying nerves (pulp) can occur due to untreated cavities or the damage resulting from a fracture, chip, or traumatic injury. When the pulp is infected, it can become extremely painful, often causing intense discomfort, pressure, tenderness and swelling in the gums, and even a dangerous abscess in the area of the tooth. Root canal therapy can save the tooth and stop the pain. If left untreated, an infected tooth can cause life-threatening health risks, so it is extremely important to have regular dental checkups and to seek treatment as soon as you notice that something is wrong.
What does the root canal procedure involve?
A root canal can be performed right here at Spring Lake Dental Care. Once your teeth have been evaluated, a customized treatment plan will be developed to correct the problem. Your dentist will first remove the infected pulp, and the area that holds the tooth's nerves (nerve chamber) will be thoroughly sterilized. Once the root has been cleared of bacteria, the nerve chamber will be sealed and the tooth structure reinforced with a dental crown. The crown is custom-designed for the most natural fit, function, and appearance possible, and should result in a seamless blend with surrounding teeth.
Root canal therapy can typically be performed utilizing a local anesthetic to minimize discomfort; however, our practice offers advanced sedation dentistry techniques for patients who experience significant levels of dental anxiety. These options can help patients feel extraordinarily relaxed and comfortable during treatment.
Once the treatment process is complete and your permanent dental crown is placed, the affected tooth should be much stronger and more resistant to decay. Root canal therapy can eliminate the pain caused by an infected tooth and prevent very serious problems that can result without immediate treatment.
Contact Spring Lake Dental Care
If you have questions about our endodontic procedures, or if you would like to schedule an oral exam, please contact Spring Lake Dental Care today.