Meet Rossana F. Ciampi, DDS, FAGD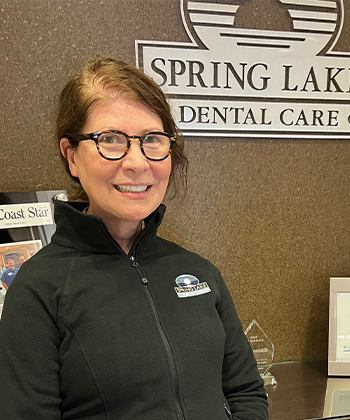 Dr. Rossana F. Ciampi is a co-founding partner of Spring Lake Dental Care who has consistently provided an exceptional level of dental care since its inception in October of 1990. Originally from Baltimore, MD, she obtained her Bachelors Degree in Nursing from the University of Maryland and her Degree in Dental Surgery (DDS) from the University of Maryland School of Dentistry.
Prior to her dental career, Dr. Rossana worked as a Critical Care Unit and Intensive Care Unit Nurse at Johns Hopkins University Hospital and Georgetown University Hospital. She also completed a General Practice Residency in Dentistry at the Monmouth Medical Center, Long Branch, NJ.
She has attained Fellowship status in the Academy of General Dentistry and remains a current member today. She is also an active member in the American Dental Association, the New Jersey Dental Association, and the Monmouth-Ocean County Dental Society.
Dr. Rossana focuses her dental practice at Spring Lake Dental Care on Preventive and Periodontal (Gum) treatment for our patients. Her gentle, empathic, and pleasant, nurse-like demeanor often receives praise from our patients.
To schedule an appointment with Dr. Rossana Ciampi, please contact Spring Lake Dental Care today.