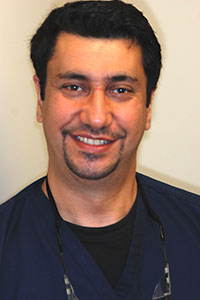 Dr. Tayebaty comes to Spring Lake Dental Care as a specialist trained endodontist. He is affiliated with Ava Endodontics and provides endodontic (root canal) procedures in our office.
Dr. Tayebaty received his undergraduate degree in biology with honors from The University of California in Los Angeles. He then earned his Doctor of Dental Medicine (DMD) degree from Harvard University School of Dental Medicine where he graduated Magna cum Laude and High Honors. Dr. Tayebaty completed his postgraduate specialty training in Endodontics from New York University College of Dentistry.
In his free time, Dr. Tayebaty enjoys reading, running, travel and is an avid soccer fan.
Schedule Your EvaluationContact us today to get started!
Call (732) 449-5666